The Sensory Connection Program Team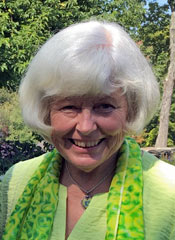 Karen Moore, OTR/L worked in mental health at Worcester State Hospital and on the Acute Adult Psychiatric Unit at UMASS Medical Center. Her career long commitment to the study of sensory modalities for treatment culminated in the development of the Sensory Connection Program and the publication of three books: The SCP Activities for Mental Health Treatment (2005), The SCP Self-Regulation Workbook (2008), and The SCP Curriculum for Self-Regulation (2015). She led a clinical research project on the use of the Wilbarger Protocol, with patients with sensory defensiveness, PTSD, and self-injurious behaviors (Moore & Henry, 2002). Karen has presented on sensory related treatment throughout the country to state systems, private hospitals, adolescent behavioral units and occupational therapy conferences including MAOT, NHOTA, OTAC and SSOT/SK. She has provided training on the use of sensory modalities enhance Crisis Intervention and Restraint and Seclusion Reduction initiatives as well as for Trauma Informed Care.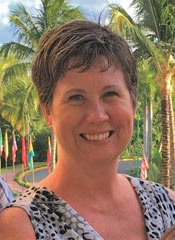 Angela Balzarini-Leonhart, OTR/L is an Occupational Therapist who specializes in the use of Sensory Intervention and Self-Regulation strategies, in Adult Mental Health Inpatient and Outpatient Units. Angie has had a variety of experience with outpatient pediatric, public schools, and adult mental health inpatient and outpatient client populations.
Angie was the first OT in the state of Minnesota to have the title MH Sensory Intervention Consultant at a level one trauma hospital; she has trained interdisciplinary staff and implemented sensory programs throughout the hospital. In the past 3 years, Angie has had the honor of presenting with Karen Moore, founder of the Sensory Connection Program. She has had the pleasure of sharing her expertise in the use of sensory approaches at conferences in Minnesota, Wisconsin and Denver, Colorado.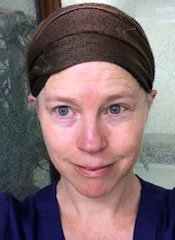 Megan Flood, OTR/L is a graduate of St. Catherine University's MAOT program, and brings to her occupational therapy practice a wealth of experience in the performing and healing arts. She danced professionally for over a decade, performing nationally and internationally, and was awarded a McKnight Fellowship for lifetime contribution to the field of dance in Minnesota. As a member of a hospital-based Integrative Therapies Department, Megan provided massage therapy and Reiki for oncology, palliative care, and surgical patients. Megan's love of movement and her commitment to facilitating a felt sense of safety inform her work with acutely ill inpatient mental health patients, and with clients attending outpatient programs. Megan is a Reiki master, a Global Somatics practitioner, and a Somatic Experiencing Practitioner.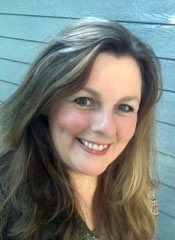 Peggy Ninow, OTR/L, CHTP, SEP, is a graduate of St. Catherine's University OT program. She has additional certifications in Somatic Experiencing, Healing Touch, and Biofeedback. Peggy has worked with complex and chronic conditions for over 25 years. She brings to her occupational therapy practice extensive experience in the areas of trauma, sensory interventions, neuroscience, chronic pain, and autism. She currently works as The Sensory/Trauma Consultant at Regions Hospital. She believes that understanding the nervous system and the impact of traumatic events on the nervous system are critical components when assisting others in their healing process. Peggy uses hands on and verbal approaches to help strengthen and bring forth the inherent health and healing capacities of each individual. She utilizes the processes of Somatic Experiencing, Healing Touch, Qigong, Biofeedback, and other modalities. Her focus is to help each client become more embodied and experience life more fully. She also has the honor of providing Healing Touch Therapy services to Our Lady of Peace Hospice patients.