The Sensory Connection Program uses sensory approaches to treatment for psychosocial self-care. It begins with self-awareness and moves on to strategies for self-regulation, self-care, and self-healing.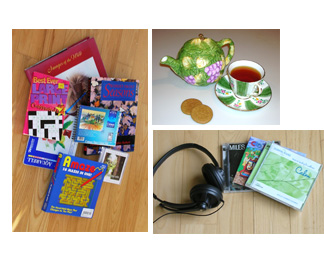 This website is intended to familiarize you with the power and possibilities of sensory related treatment and to provide resources so that you can integrate sensory activities into your program.
Mental health settings
Adolescent Care
Substance abuse treatment
Geriatric care
Trauma informed care
Restraint and seclusion reduction initiatives
The Sensory Connection Program
Developed by Karen M. Moore, OTR/L, features three books: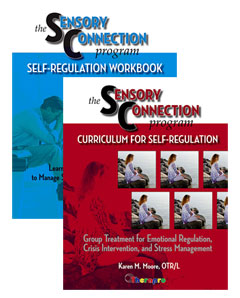 Follow this link to compare the three publications to see which one is most applicable to your setting and client population.

FREE SENSORY ACTIVITY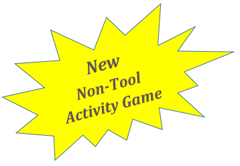 Non-Tool Sensory Activities and Games
There are many situations when tools and equipment are not available or restricted for safety reasons. Check out our "portable" activities that can be done anywhere.
Follow The Sensory Connection Program on Facebook